There are many opportunities to volunteer to help with ribbonsnakes:
Participate in surveys

Join an experienced researcher on a snake survey. This typically involves slowly walking a wetland or shoreline looking for ribbonsnakes. Ribbonsnakes that are caught are weighed and measured and then released at the capture site. Surveys are conducted to both look for new areas containing ribbonsnakes and to learn more about their habitat use, abundance and population trends in select areas where they are known to occur. Once experienced in snake handling, some volunteers go on to conduct surveys on their own.

Help inform people about ribbonsnakes

Help spread the word by distributing ribbonsnake pamphlets to landowners, presenting to a school class, or conducting other outreach. Many people don't know that they may have a snake species at risk living in their area. Volunteers help people to understand that ribbonsnakes are harmless and provide suggestions of how to help with their recovery.
Help with Conservation Canine training

The Canid Behavior Lab, run by Dr. Simon Gadbois, relies on the help of volunteers to help train dogs to look for ribbonsnakes and other species at risk.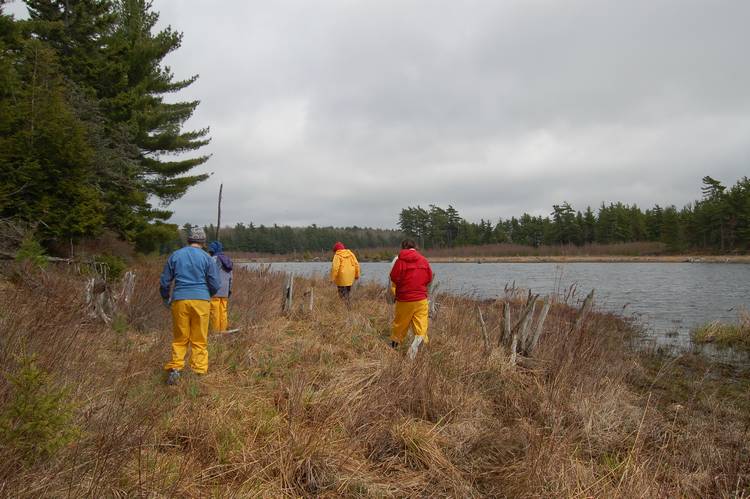 Volunteers conducting a ribbonsnake survey
Contact us to learn more about volunteering to help species at risk.